The No Regrets Men's Conference is an annual event, started in 1994, designed to create an environment for men to be challenged in their relationship with the Lord at home, in the workplace, and in their ministry. In addition to national speakers simulcast from Elmbrook church, the day at Christ The Rock includes worship and 25 different on-site workshops featuring pastors and speakers from all over Wisconsin.
Date: Saturday, February 5, 2022
Time: 7:00 AM – 4:00 PM
Location: CTR (Map)
Tickets: $30/adult ($35 at door) and $15/youth (or FREE with an adult ticket). Request scholarship or group order.
Register
I started attending No Regrets in 2010. Every year I leave the conference spiritually re-charged. Last year, the Marriage Track was just outstanding!
General Sessions will be simulcast from Elmbrook Church in Brookfield to CTR's Worship Center. CTR will offer 25 seminars on being a godly man, service, spiritual discipline, spiritual gifts, restoring mental health, and a father/son track!
Schedule
Schedule
7:00 – 8:00 AM
Registration: coffee, juice and pastries available in the lobby.
7:15 – 8:00
Early Bird: Kingdom Men Rising - Alvin Dupree (Rm. The Loft)

Prayer Room Opens for the Day (EAST LOUNGE) – If you need employment, provision, healing, restoration or forgiveness, please allow us the privilege of praying with you. God is eager to answer prayer just as any earthly father is eager to help his children

8:00 – 8:30
Welcome and Orientation
8:30 – 10:00
Morning General Session: worship, testimony
10:15
Session 1
11:15
Session 2
12:00 PM
Lunch
12:15/12:30
Session 3 (Local sessions start at 12:30)
1:15/1:30
Session 4 (Local sessions start at 1:30)
2:15
Afternoon General Session: worship, testimony
4:05 PM
Conference Concludes
Platform Speakers
Platform Speakers (will be updated in September 2021)
We have a mix of national speakers being simulcast from Elmbrook Church in Brookfield, and a solid line-up of local speakers talking about issues of importance to local men. Several of the general session speakers have already been named, including:
Albert Tate
Albert and his wife, LaRosa, planted Fellowship Monrovia, a Gospel-Centered, Multi-Ethnic and Inter-generational church in January 2012 where he currently serves as Lead Pastor. Albert is a gifted and dynamic communicator who presents the Gospel to people across the country in academic, retreat and conference settings combining humor and storytelling of God's amazing grace and love. He also serves on the Board of Trustees at Azusa Pacific University & Fuller Youth Institute. Albert is married to the love of his life, LaRosa, and they have four children.
Jeff Manion
Jeff is the Senior Pastor of multi-campus Ada Bible Church (adabible.org) in Grand Rapids, Michigan, where he has served for over thirty years. He is the author of The Land Between, Satisfied and his most recent book, Dream Big, Think Small. His great joy is digging deeply into Scripture and passionately teaching the story of the Bible in a clear and relevant way. Jeff enjoys running, cycling, and hiking. He and his wife, Chris, have three adult children and are proud grandparents.
Carlos Whittaker
Carlos Whittaker is a People's Choice Award winner, a former recording artist signed to a major label, a social media maven, and currently spends the majority of his time writing books and speaking on stages around the world. His current book "Kill the Spider" helps people identify, locate, corner, and kill the "spiders" that are plaguing their lives. Carlos has spoken at the White House for the Easter Prayer Breakfast and is regularly teaching at churches and conferences worldwide, including Catalyst Conference, Embrace Church, FreshLife Church, and many more.
Skye Jethani
Skye is an award-winning author, speaker, consultant and ordained pastor. He serves as the co-host of the popular Holy Post Podcast, a weekly show than blends astute cultural and theological insights. He is the president of Measure the Clouds, a non-profit organization helping a post-Christian generation discover a ravishing vision of life with God. He also leads SkyPilot Media which develops multimedia resources for use by churches, colleges, and community groups navigating the intersection of faith and culture.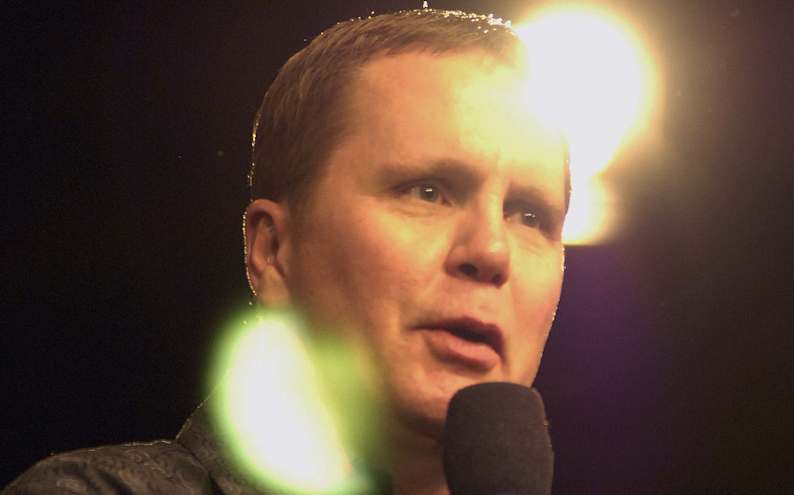 Brady Boyd
Brady is the Senior Pastor of the multi-congregational New Life Church in Colorado Springs, Colorado. He has written several books including Addicted to Busy, Fear No Evil and Sons & Daughters. Brady has a degree in Journalism from Louisiana Tech and has been a radio announcer for professional baseball and basketball teams. Before coming to New Life in 2007, he served Gateway Church in Southlake, Texas. Brady and his wife, Pam have two children.
Gary Haugan
Before founding IJM in 1997, Gary was a human rights attorney for the U.S. Department of Justice, where he focused on crimes of police misconduct. In 1994, he served as the Director of the United Nations' investigation in the aftermath of the Rwandan genocide. In this role, he led an international team to gather evidence that would eventually be used to bring the perpetrators of the genocide to justice. He received a B.A. in Social Studies from Harvard University, and a J.D. from the University of Chicago. Gary has been recognized by the U.S. State Department as a Trafficking in Persons "Hero" – the highest honor given by the U.S. government for anti-slavery leadership. He is the author of several books, including Good News About Injustice and, most recently, The Locust Effect: Why the End of Poverty Requires the End of Violence. Gary was invited to share the themes of The Locust Effect at the annual TED Conference in a talk entitled: The hidden reason for poverty the world needs to address now.
AFTERNOON GENERAL SESSION & WRAP-UP: 2:15 – 4:05 PM | Worship Center | TBD